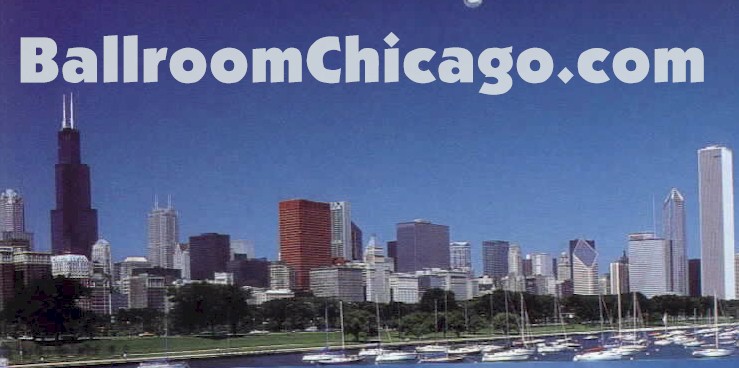 Your Internet Source For Dance Information
For Chicagoland and the Midwest
Thanks for yet another Great Year!
Bob & Penny Urbon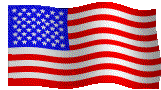 ---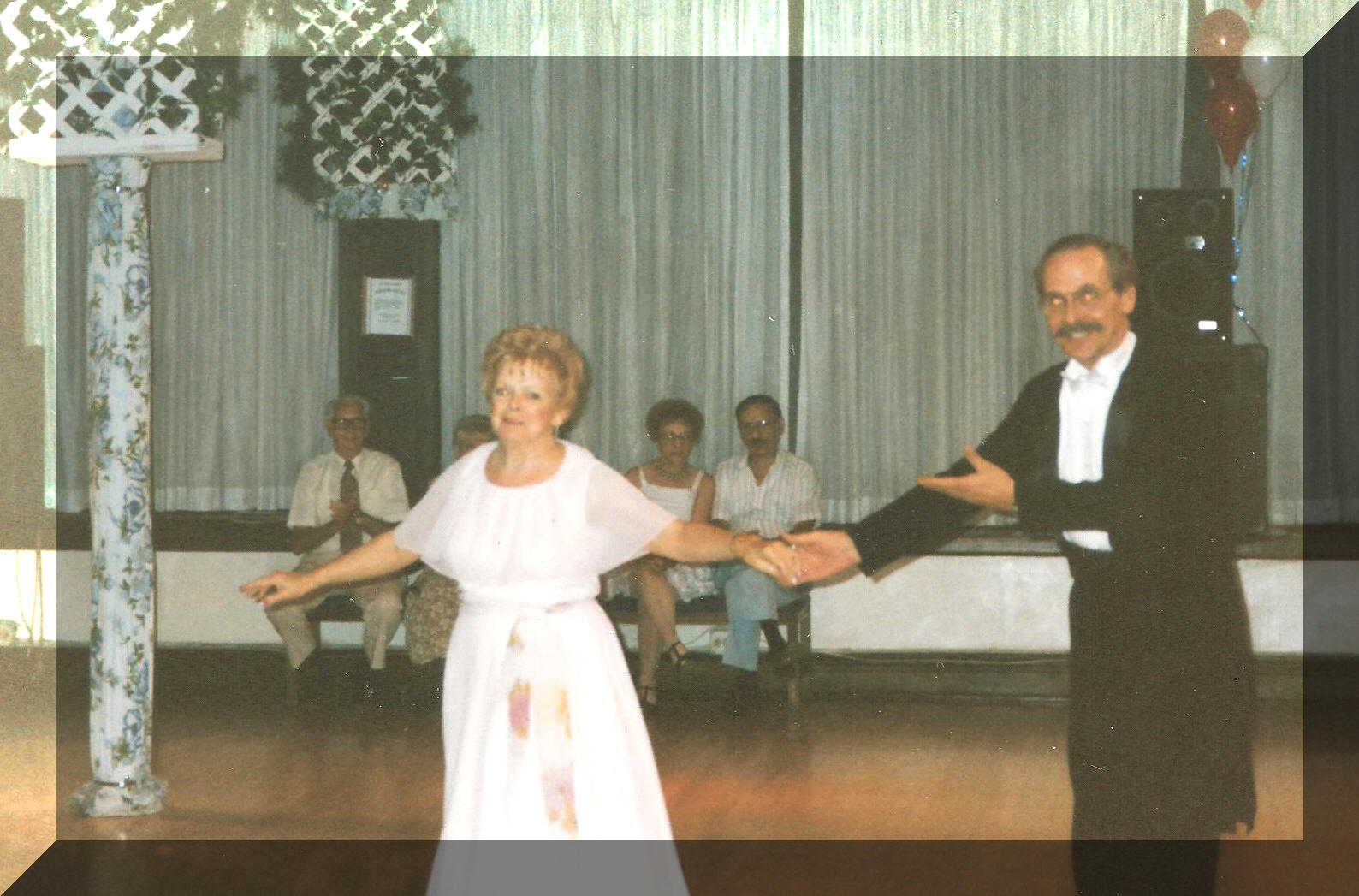 In memoriam of Mary Taylor Brown (Bob's Mom)
04/15/1919 - 05/03/2014
Click Here For Online Memorial

---
ballroomchicago.com
P.O. Box 721
Highland Park, Il 60035
Phone: (847) 757 2227 Fax: (847) 748 8164
Notice: The services provided by this site are free of charge. There are no fees for listing studios, venues or events.
Also, there are no fees to members of our mailing list. To join the list, click on the link below

---
---
---
---
Saturday, January 3 & 24
Ballroom Dance At Ballroom City
Hosted By Bob Urbon (ballroomchicago.com)
Ballroom City
207 S Villa Avenue
Villa Park, IL 60181

Lesson, 7:30 - 8:00 pm
Rumba Lesson On Jan 3
Cha Cha Lesson On Jan 24
Dancing 8:00 - 11:00 pm
$10.00/person
For Information contact
Ballroom City (630) 834-7994 or BallroomChicago.com (847 757 2227
www.BallroomCity.com - www.ballroomchicago.com
---
Ballroom City
Argentine Tango Workshops
With Bob Urbon

Next Workshop Sunday January 18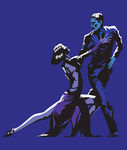 A review and rebuild previous workshops, and then new material
2:00 - 4:00 pm
$15.00/person

Ballroom City
207 S Villa Avenue
Villa Park, IL 60181

For Information contact
Ballroom City (630) 834-7994 or BallroomChicago.com (847 757 2227
www.BallroomCity.com - www.ballroomchicago.com
---
---
---
An update for the Chicagoland Dance Community!

The Wednesday Evening Dances at the Chevy Chase Country Club
have had very low attendance this season. It is more than likely that
they will not continue next year.

If you have any questions or comments
regarding dancing at Chevy Chase
Please Contact
Joe Lofsness
Operations Manager
847.465.2304
jlofsness@wheelingparkdistrict.com
---
Saturday
November 29
BallroomChicago. com



Lodge Hall
1799 Green Bay Rd.
(Across from Sunset Foods)
Highland Park, IL
8:00 - 11:00 pm $10.00/person
Free Mini Lesson 7:15 - 7:45 (with paid admission)
Wood Floor, Great Music, Light Refreshments
Free Parking at "Renaissance Place" Next Door
For More information call: (847) 757 2227 Email bob@ballroomchicago.com
www.ballroomchicago.com/northshoreclasses.htm

Bob & Penny Urbon
www.ballroomchicago.com
---
---
---
---
Click Here For Our Annual
HOLIDAY EVENTS PAGE
Click here for information on
BallroomChicago
Monday evening classes

Links Links Links Links
Click Here for this week's Greater Chicagoland Dance Schedule
Click Here for Northern Illinois & Wisconsin Dance Schedule

Click Here for More Illinois Dance Locations
Click Here for West Michigan Dance Information Updated 09/27/09!
Click Here to go to School, Studio and Dance Venue Information Pages
Click Here for Bob & Penny's Class Schedules & Private Lessons

Click Here For Big Band Dance Weekend Event Information *New
Click Here for information on upcoming dance competitions

Click Here for other dance related links
Click Here to Visit our page on Dancing around the country.

---
---
Note:
Popular Dance Magazine
"Dancing USA"
"The Comprehensive magazine about Dancing in the USA"
Has a New Owner (Michael Fitzmaurice), and a New Look
The April/May 2000 Issue contained wonderful article about this web site, a copy of which is printed below with the permission of the author:

Reprinted from the article "Our Favorite Websites"
By Michael Fitzmaurice

Bob Urbon does not meet the standard profile of internet entrepreneur. Bob is not a twenty-something computer geek with no business experience and a hacking background. The proprietor of BallroomChicago.com is the former owner of the renowned studio, Chicago Dance,
and has taught dance for thirty-seven years. At the start of this year, Bob and his wife, Penny, sold their studio to world champion dancers Gregory Day and Tommye Giacchino, and began to focus their efforts on their fledgling website.

BallroomChicago.com provides information to dancers who are looking for what is going on in the local dance world. The information provided is very detailed and up-to-date. It includes information about local dance clubs, studios, ballrooms, and special events. BallroomChicago.com does not maintain a passive site waiting for visitors just to log on and explore the site. BallroomChicago.com sends out a regular stream of e-mails each week delivered to an ever-growing list of area dancers.
For the social dancer, BallroomChicago.com makes finding a place to dance on any night of the week as simple as counting to the music. Every city should be so lucky to have an internet service like BallroomChicago.com.
We wish to thank Michael Fitzmaurice & Dancing USA for the wonderful article


dancevision.com/
Click On Link Above to Visit Dancevision
Listen to Music and Watch Video Clips on Line
World's Largest Video Collection, Music, Books, Dance Floor, Mastery Instructional Programs, for Students and Professionals, ProDVIDA Teacher Certification Training Programs and MORE!

USA Dance Chicagoland Chapter
www.usadancechicago.org/
USA Dance Chicagoland Chapter Youth and College Network
http://www.usadancechicago.org/ycn.html

Greater Fox Valley Chapter of USA Dance
www.dancefoxvalley.org/
Northern Illinois Chapter of USA Dance
www.usadancerockford.org
For more information on Chicagoland Dancing dancing, Check out:
Mike Benzmiller's Dance Page
Chicagoland's Information Source For Country, Hustle,
Jitterbug & West Coast Swing Dancing
http://www.danceaholics.com
For Country Dancing Information Visit:
Swing 'N' Country Dance Club
http://www.swingncountry.org
Tango Mango
Tango Calendar Website http://tangomango.org/
Click on Chicago

For more information on Latin dancing, Check out:
www.laboriqua.com

www.chicagosalsa.com
Big Band Music On the Radio!
"Midwest Ballroom," with John Russell
5:00 pm on WDCB 90.9 FM.
The station can be heard all over Chicagoland
and is also on the internet at www.wdcb.org.

Traveling? Click Here to Visit our new page on Dancing around the country.
Check out this Site!!
www.DennyFarrell.com
Big Band Hall of Fame Inductee,
Denny Farrell
---
---
---
---
---
February 19-22, 2015
Indiana Challenge
DanceSport Competition
Radisson Hotel - Merrillville, IN
Organizer(s) Tim & Sue Bourget
Phone (219) 322-8381
Mailing
7911 Austin Avenue
Schererville, IN 46375
indchallenge@gmail.com
www.indianachallenge.com

---
March 26th thru 28th
The Windy City Open
is thrilled to invite you to our 10th Anniversary
The Hyatt Regency O'Hare
More exciting details to come!
Organizer(s)
Kris & Ezbieta Kasperowicz, Glenn Weiss & Michelle Carpentier-Lazarz
Phone (773) 525-9086 Fax (509) 357-8770
Mailing
3201 N. Long Avenue
Chicago, IL 60641
thewindycityopen@yahoo.com
www.thewindycityopen.com
WCO PROFESSIONAL SHOW
Roman Kutskyy & Anna Kovalova
5 Times Professional Latin Vice Champions of USA
2 Times Asian Pacific Champions

---
Other Upcoming Dance Competitions and Events
Information provided courtesy of NDCA

Dec 10 - 14, 2014
Holiday Dance Classic Championships
Tropicana Hotel - Las Vegas, NV
Organizer(s) Wendy Johnson, Sam Sodano & Mary Murphy
Phone (740) 969-2431 Fax (740) 969-4457
Mailing
11900 Winter Road
Amanda, OH 43102
Email compbrenda@aol.com
www.holidaydanceclassic.com

Dec 20, 2014
City's DanceSport Challenge
New York, NY
Organizer(s) Jamie Nyemchek & Paul Holmes
Phone (845) 268-6368 Fax (845) 267-2623
Mailing
970 Tilton Road
Valley Cottage, NY 10989
Email citysdancesport@aol.com
www.thecitysdancesportchallenge.com
Jan 8 - 10, 2015
Yuletide Ball Championships
Tyson's Corner, VA
Organizer(s) Garry Gekhman and Irina Sarukanyan
Phone (571) 354-6263 Fax (703) 957-2911
Mailing
3409 Silver Maple Place
Falls Church, VA 22042
Email info@yuletideball.com
www.yuletideball.com

Jan 10, 2015
Riverfront DanceSport Festival
Covington, KY
Organizer(s) Bill Sparks and Gert Roslender
Phone (317) 566-0028
Mailing
14044 Honey Tree Drive
Carmel, IN 46032
Email gertro@sbcglobal.net
www.riverfrontdancesportfestival.com

Jan 10 - 11, 2015
Snow Ball
Hilton Minneapolis/St. Paul Airport, Mall of America Hotel
Organizer Donna Edelstein
Phone (612) 910-2690
Mailing
5089 Yuma Lane North
Plymouth, MN 55446 USA
Email thesnowballcomp@msn.com
www.thesnowballcomp.com

Jan 17, 2015
California Classic Dance Festival
Newport Beach Marriott Hotel & Spa
Organizer(s) Igor & Irina Suvorov
Phone (714) 536-0387 Fax (714) 536-8797
Mailing
PO Box 6057
Huntington Beach, CA 92615
Email dance@california-classic.com
www.california-classic.com

Jan 21 - 24, 2015
Nashville Starz Dance Spectacular
Nashville, TN
Organizer David Hamilton
Phone (615) 828-4583 Fax (615) 471-4682
Mailing
630 Rundle Avenue
Nashville, TN 37210
Email david@nashvillestarz.net
www.nashvillestarz.net

Jan 24, 2015
Palm Beach Classic
Palm Beach Gardens
Organizer(s) Joe & Ann Morello
Phone (561) 351-7282 Fax (561) 694-2059
Mailing
3339 A Gardens East Drive
Palm Beach Gardens, FL 33410
Email info@theplazaballroom.com
http://palmbeachdanceclassic.com

Jan 24, 2015
Alamo Star Ball
San Antonio, TX
Organizer(s) Esteban Cardenas & Rosendo Fumero
Phone (210) 621-3043
Mailing
305 Stace
San Antonio, TX 78204
Email esteban@studioonesa.com
Jan 25, 2015
Majesty DanceSport
Embassy Suites Orlando - Lake Buena Vista South
Organizer(s) Rick & Jennifer Elliott
Phone (407) 489-6580 Fax (407) 878-2544
Mailing
PO Box 521614
Longwood, FL 32752
Email info@majestydancesport.com
http://majestydancesport.com

Jan 30 - Feb 1, 2015
Golden Star Dancesport Championships
Westin Hotel - Jersey City, NJ
Organizer(s) Delyan Terziev & Boriana Deltcheva, and Ron & Lee Cote
Phone (646) 321-7587 / (646) 331-7587 Fax (860) 529-9511
Mailing
31-74 29 Street #2H
Astoria, NY 11106
Email goldenstardancesport@gmail.com
http://goldenstardancesport.com

Jan 30 - Feb 1, 2015
City Lights Ball
San Jose, CA
Organizer(s) Dan Messenger, Anna Mikhed, and Josie Lee
Phone (661) 433-1697
Mailing
27610 N Kevin Place
Santa Clarita, CA 91350
Email svendbgs@aol.com
www.citylightsball.com

Jan 31, 2015
Savannah Ballroom Festival
Savannah, GA
Organizer(s) Joe LoCurto & Michael Fowler
Phone (205) 238-9008 Fax (205) 969-4636
Mailing
PO Box 43053
Birmingham, AL 35243
Email magiccitydance@bellsouth.net
http://savannahballroomfestival.com

Jan 31, 2015
Boston DanceSport Cup
Framingham, MA
Organizer Emil Ioukhnikov
Phone (781) 608-0190
Mailing
200 Wells Avenue
Newton, MA 02459
Email emil_ioukhnikov@yahoo.com
http://bostondancesportcup.com


---
Notice!!
We have moved each week's schedule to separate pages to facilitate faster downloads
Please click on the link of your choice below.
Click Here
For Chicagoland Dance Schedule
(Week of 12/08 - 12/14)
Click Here
For Chicagoland Dance Schedule
(Week of 12/15 - 12/21)
Click Here
For Chicagoland Dance Schedule
(Week of 12/22 - 12/28
Click Here
For Chicagoland Dance Schedule
(Week of 12/29 - 01/04)
Click Here
For Chicagoland Dance Schedule
(Week of 01/05 - 01/11)
North Shore Classes!!
Lodge Hall
1799 Green Bay Rd. (Across from Sunset Foods)
Highland Park, IL
Click Here For More North Shore Class & Dance Information


Monday, December 15, 22 & 29, January 5 & 12
7:00 - 8:00 pm Basic Swing $10.00 per person
8:00 - 9:00 pm Intermediate Swing $10.00 per person
Monday January 19 & 26. February 2, 9, & 16
7:00 - 8:00 pm Basic Rumba $10.00 per person
8:00 - 9:00 pm Intermediate Rumba $10.00 per person
For more information call: (847) 757 2227
Or email: bob@BallroomChicago.com

Bob & Penny's
Deerfield/Highland Park High School
Adult Continuing Education Classes
have been discontinued.
You might check out our North Shore classes listed
above or our New Trier classes listed below.


Bob & Penny's
New Trier Extension
Adult Continuing Education Classes

Fall/Winter Sessions!!
Swing ní Salsa

Come learn the basics of these popular and fun dances! Join us for this
opportunity for dancing, great exercise and a good time. The class will be
customized to meet the needs of the students. For couples ages 18 and up. No
prerequisite, but bring a partner. Please wear leather-soled shoes, if possible.
Limit of 14 couples.
7 sessions on Tuesdays (Nov 4-Dec 16) 7:00-8:15 pm
143-752 NT Northfield (seniors $164)/ $192 per couple

New Trier Extension
847.446.6600 fax: 847.446.6614
www.NewTrierExtension.org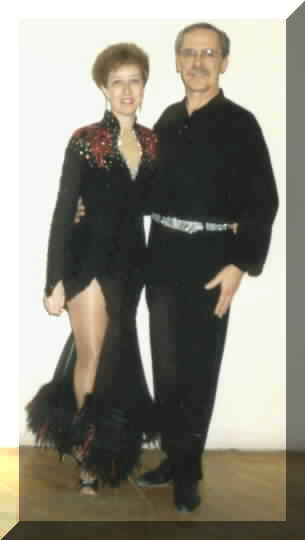 This Site Has Had Over 8,000,000 Visitors
Thanks For Stopping By!!
Happy Dancing!
Bob & Penny Urbon

Dancing This Week & Next in Northern Illinois
And Wisconsin

Notice: Due to the recent purchase of Dancers' Dateline by Pointer Marketing and a change in policy, we will no longer be able to use the information provided in their monthly newsletter on our web site or in our weekly email updates for Northern Illinois & Wisconsin. We will continue to publish information sent to us by studios, schools and dance clubs in the area from sources other than Dancers Dateline.
You can receive monthly updates from Dancers Dateline by contacting them at the address, phone number or email listed below and subscribe to their newsletter.


Pointer Marketing
7019 State Road 144 N.
West Bend, WI 53090
Phone: (262) 338 8538 Fax: (262) 338 8584
Email: pointermarketing@sbcglobal.net
If you would like to receive email updates for Wisconsin only, drop us an email at info@BallroomChicago.com with the words "Subscribe Wisconsin" as the subject.
If we've missed any events you feel should be posted here, please let us know about them.
Notice!!
We have moved each week's schedule to separate pages to facilitate faster downloads
Please click on the desired link below
Click Here
For Northern Illinois & Wisconsin Dance Schedule
(Week of 12/01 - 12/07)
Click Here
For Northern Illinois & Wisconsin Dance Schedule
(Week of 12/08 - 12/14
Click Here
For Northern Illinois & Wisconsin Dance Schedule
(Week of 12/15 - 12/21)
Click Here
For Northern Illinois & Wisconsin Dance Schedule
(Week of 12/22 - 12/28)
Click Here
For Northern Illinois & Wisconsin Dance Schedule
(Week of 12/29 - 01/04)

Happy Dancing!
Bob & Penny Urbon
Copyright © Bob Urbon. All rights reserved