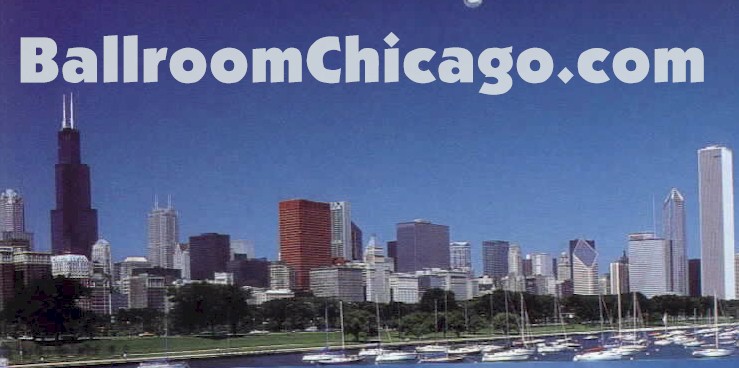 Your Internet Source For Dance Information
For Chicagoland and the Midwest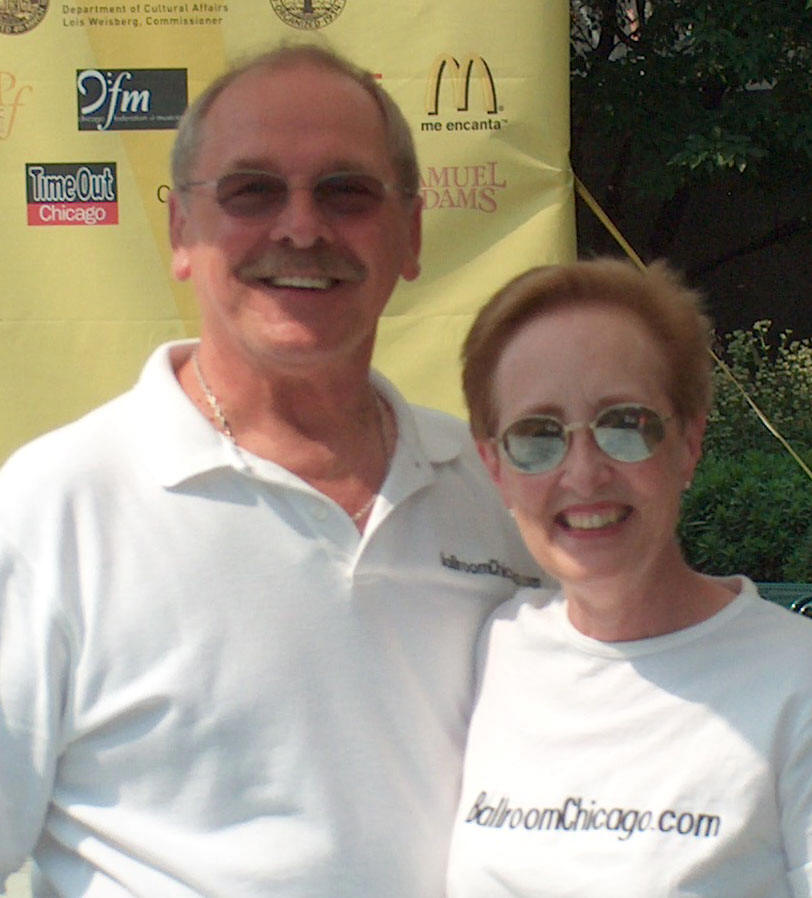 Thanks for yet another Great Year!
Bob & Penny Urbon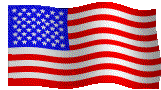 ballroomchicago.com
P.O. Box 721
Highland Park, Il 60035
Phone: (847) 757 2227 Fax: (847) 748 8164
Notice: The services provided by this site are free of charge. There are no fees for listing studios, venues or events.
Also, there are no fees to members of our mailing list. To join the list, click on the link below

Do Your Kids Know Their Math Facts?
For information about Penny Urbon's Wonderful
"Math Facts Fixer" Program
Visit www.mathfactsfixer.com

---
---
---
---

Saturday, August 6
Dance Party!
Ballroom Dance At Ballroom City
Hosted By Bob Urbon (ballroomchicago.com)
Ballroom City
207 S Villa Avenue
Villa Park, IL 60181

Mambo/Salsa Lesson 7:30 - 8:00 pm
Dancing 8:00 - 11:00 pm
$10.00/person
For Information contact
Ballroom City (630) 834-7994 or BallroomChicago.com (847 757 2227
www.BallroomCity.com - www.ballroomchicago.com
---
Sunday, August 21

Mambo/Salsa Workshop

With Bob Urbon
Note: This workshop will require pre-registration.
To register, call 847 757 2227 or email
bob@ballroomchicago.com
2:00 - 4:00 pm

$15.00/person

Ballroom City
207 S Villa Avenue
Villa Park, IL 60181

For Information contact
Ballroom City (630) 834-7994 or BallroomChicago.com (847 757 2227
www.BallroomCity.com - www.ballroomchicago.com
---

BallroomChicago. com




Notice!

The building that houses this location will be sold In the next month
We do not know when it will be sold or how long we will be able to continue our monthly dances.
---

North Shore Classes Relocated
New Location For Monday Classes



Bernard Weinger JCC
300 Revere Dr
Northbrook, IL 60062
Click here For Map

For More information call: (847) 757 2227 Email bob@ballroomchicago.com
www.ballroomchicago.com/northshoreclasses.htm

Note!
No classes on May 30, June 13 July 4, & 25 & September 5

Bob & Penny Urbon
www.ballroomchicago.com
---
---
---
---
Click here for information on
BallroomChicago
Monday evening classes

Links Links Links Links
Click Here for this week's Greater Chicagoland Dance Schedule
Click Here for Northern Illinois & Wisconsin Dance Schedule

Click Here for More Illinois Dance Locations
Click Here for West Michigan Dance Information Updated 09/27/09!
Click Here to go to School, Studio and Dance Venue Information Pages
Click Here for Bob & Penny's Class Schedules & Private Lessons

Click Here For Big Band Dance Weekend Event Information *Updated 05/08/15
Click Here for information on upcoming dance competitions

Click Here for other dance related links
Click Here to Visit our page on Dancing around the country.

---
---
Note:
Popular Dance Magazine
"Dancing USA"
"The Comprehensive magazine about Dancing in the USA"
Has a New Owner (Michael Fitzmaurice), and a New Look
The April/May 2000 Issue contained wonderful article about this web site, a copy of which is printed below with the permission of the author:

Reprinted from the article "Our Favorite Websites"
By Michael Fitzmaurice

Bob Urbon does not meet the standard profile of internet entrepreneur. Bob is not a twenty-something computer geek with no business experience and a hacking background. The proprietor of BallroomChicago.com is the former owner of the renowned studio, Chicago Dance,
and has taught dance for thirty-seven years. At the start of this year, Bob and his wife, Penny, sold their studio to world champion dancers Gregory Day and Tommye Giacchino, and began to focus their efforts on their fledgling website.

BallroomChicago.com provides information to dancers who are looking for what is going on in the local dance world. The information provided is very detailed and up-to-date. It includes information about local dance clubs, studios, ballrooms, and special events. BallroomChicago.com does not maintain a passive site waiting for visitors just to log on and explore the site. BallroomChicago.com sends out a regular stream of e-mails each week delivered to an ever-growing list of area dancers.
For the social dancer, BallroomChicago.com makes finding a place to dance on any night of the week as simple as counting to the music. Every city should be so lucky to have an internet service like BallroomChicago.com.
We wish to thank Michael Fitzmaurice & Dancing USA for the wonderful article


dancevision.com/
Click On Link Above to Visit Dancevision
Listen to Music and Watch Video Clips on Line
World's Largest Video Collection, Music, Books, Dance Floor, Mastery Instructional Programs, for Students and Professionals, ProDVIDA Teacher Certification Training Programs and MORE!

USA Dance Chicagoland Chapter
www.usadancechicago.org/
USA Dance Chicagoland Chapter Youth and College Network
http://www.usadancechicago.org/ycn.html

Greater Fox Valley Chapter of USA Dance
www.dancefoxvalley.org/
Northern Illinois Chapter of USA Dance
www.usadancerockford.org
For more information on Chicagoland Dancing dancing, Check out:
Mike Benzmiller's Dance Page
Chicagoland's Information Source For Country, Hustle,
Jitterbug & West Coast Swing Dancing
http://www.danceaholics.com
For Country Dancing Information Visit:
Swing 'N' Country Dance Club
http://www.swingncountry.org
Tango Mango
Tango Calendar Website http://tangomango.org/
Click on Chicago

For more information on Latin dancing, Check out:
www.laboriqua.com

www.chicagosalsa.com
Big Band Music On the Radio!
"Midwest Ballroom," with John Russell
5:00 pm on WDCB 90.9 FM.
The station can be heard all over Chicagoland
and is also on the internet at www.wdcb.org.

Traveling? Click Here to Visit our new page on Dancing around the country.
Check out this Site!!
www.DennyFarrell.com
Big Band Hall of Fame Inductee,
Denny Farrell
---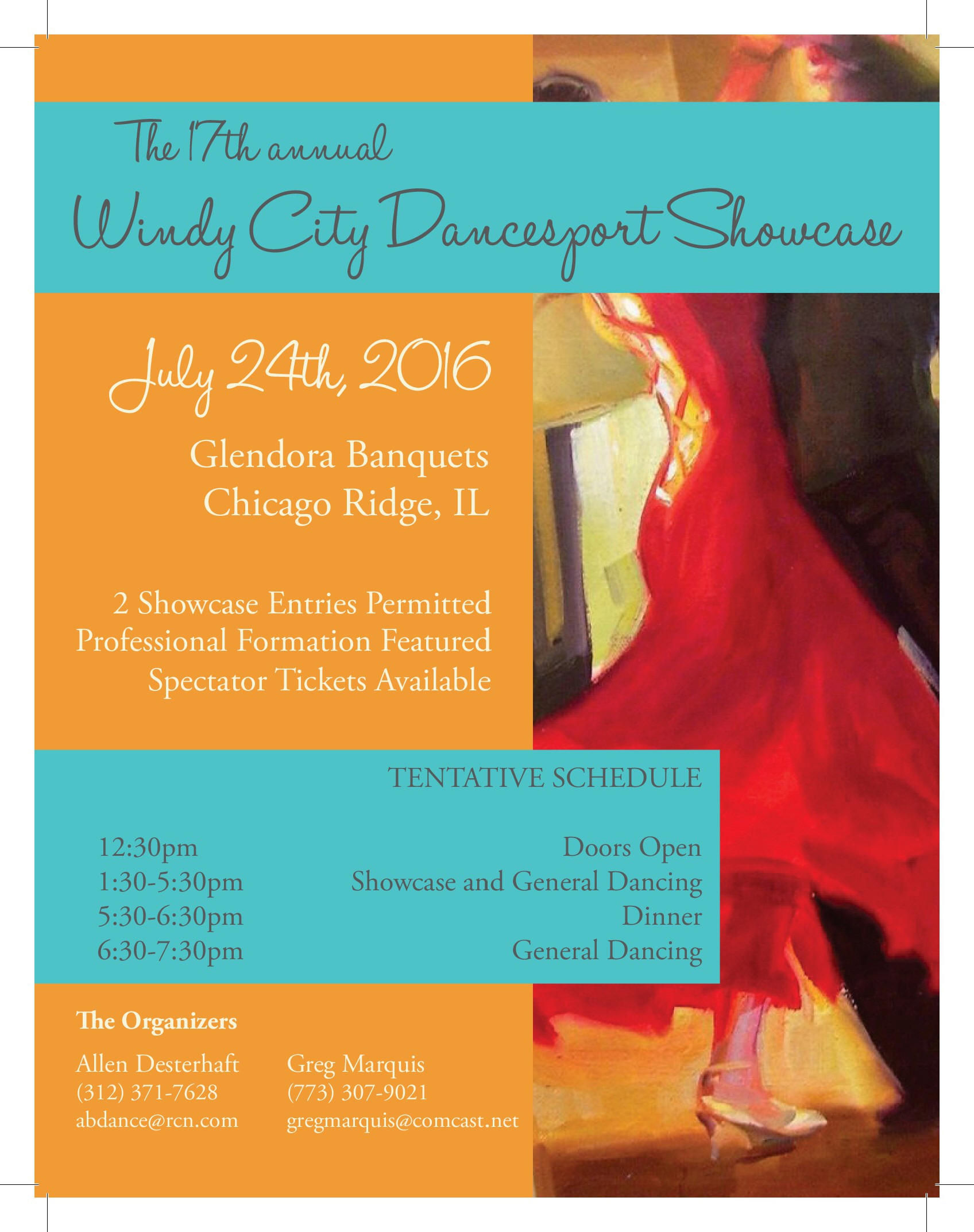 ---
Sunday, July 31

Tempo's 7th Annual Showcase
Our new venue for this year is the Varsity Ballroom, Union South
1308 W Dayton St,
Madison, WI
Happy Summer Dancers!
It promises to be an amazing day of great dancing featuring Solo routines,
mock competition and wonderful music with dancers from all over the state.
The evening closes with one of the worlds top dance partnerships right here in Madison!
Tentative Schedule
9am -5 pm Solos and freestyle competition events
5-6 pm Cocktails
6-7 pm Elegant Dinner
7-8pm General Dancing
7:30-8:30 pm Pro am and Professional Show
8:30-9:00 pm General Dancing awards and scholarships
9:00 Showtime Featuring Anna Kovalova and Justin
TICKET PRICING
Daytime ticket 9am-5 pm $35.00 includes lunch
Dinner, Dance and Show 5-10:30 pm $65.00
All Day Inclusive Ticket 9 am-10:00 pm $90.00
Dance and Show only 7-10:00 pm $40.00
For reservations email
john@tempodancemadison.com

or call 608-332-4458

www.tempodancemadison.com
---
Saturday, August 6
Master Dance Studio Summer Showcase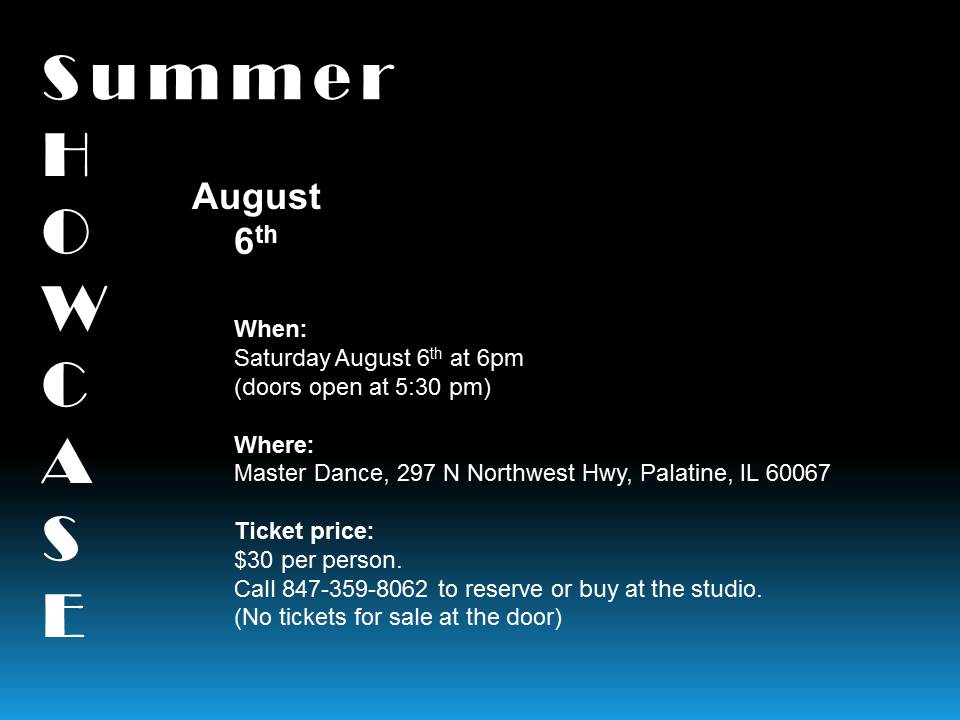 ---
August 19 - 21, 2016
www.NBEA.com
---

August 19 - 21, 2016

Crowne Plaza
5440 N. River Road
Rosemont, Illinois 60018
www.chicagolanddancefestival.com


---
Other Upcoming Dance Competitions and Events
Information provided courtesy of NDCA


Jul 21 - 24, 2016
Volunteer State Dance Challenge
Loews Hotel - Nashville, TN
Organizer David Medeiros
Phone (615) 593-2491
Mailing
816 Tintern Abbott Court
Nashville, TN 37211
Email DuDance@aol.com
www.volstdancechallenge.com

Jul 23, 2016
North Carolina Open
Charlotte, NC
Organizer Yusimi Cruz
Phone (704) 892-7000
Mailing
4625 Piedmont Row Drive #517E
Charlotte, NC 28210
Email yusimi@banquetandballroom.com
www.northcarolinaopen.com

Jul 29 - 31, 2016
International Grand Ball Championships
Marriott Waterfront Hotel - Burlingame, CA
Organizer(s) Daniele Gozzi & Cecilia Giovacchini
Phone (510) 552-4206
Mailing
5178 Moorpark Avenue Unit 60
San Jose, CA 95129
Email dc.dance@hotmail.com
www.internationalgrandball.com
Aug 2 - 7, 2016
Florida State DanceSport Championships
Ritz-Carlton - Sarasota, FL
Organizer(s) Larry & Dianne Dean
Phone (941) 753-7940 Fax (941) 753-7948
Mailing
6583 Meandering Way
Lakewood Ranch, FL 34202
Email deansofdance@aol.com
www.flstatedance.com

Aug 4 - 7, 2016
Empire Dance Championships
New York, NY
Organizer(s) Allan Tornsberg, Giampiero Giannico, Vibeke Toft, and Katharina Giannico
Phone (917) 703-0051
Mailing
487 Chestnut Street
Nutley, NJ 07110
Email empiredancechampionship@gmail.com
http://empiredancechampionship.com

Aug 5 - 7, 2016
Seattle Star Ball
Seattle, WA
Organizer(s) Richard & Jennifer Booth and Dan Messenger
Phone (720) 234-7712
Mailing
11628 Quivas Circle
Westminster, CO 80234
Email rlboothco@me.com
www.seattlestarball.com

Aug 7, 2016
Pittsburgh DanceSport Challenge
Hyatt Airport Hotel, Pittsburgh, PA
Organizer(s) Andrew Pueschel and Kimberley Mitchell
Phone (412) 656-3667
Mailing
PO Box 82663
Pittsburgh, PA 15218
Email forteproductions@gmail.com
www.pittsburghdancesport.com

Aug 10 - 13, 2016
Heart of America Championships
Kansas City, MO
Organizer(s) LeRoy & Ginny Walters
Phone (913) 669-9673 Fax (866) 593-3755
Mailing
PO Box 916
Tonganoxie, KS 66086
Email lwwalters@aol.com
www.hoadancesport.com

Aug 13, 2016
Greenville Dance Challenge
Greenville, SC
Organizer(s) Eddie Ares, Emmanuel Pierre-Antoine, and Clement Joly
Phone (770) 403-6565 Fax (404) 254-1073
Mailing
230 18th Street #11409
Atlanta, GA 30363
Email areseddie@gmail.com
www.greenvilledancechallenge.com

Aug 17 - 20, 2016
NV Ball DanceSport Championships
Las Vegas, NV
Organizer(s) Sam Sodano, Bryan Watson, Carmen Vincelj, Andrew Sinkinson, Hans Galke
Phone (734)680-5612
Mailing
2232 S Main Street #349
Ann Arbor, MI 48103
Email thenvball@aol.com
www.thenvball.com

Aug 17 - 20, 2016
Killick Klassik DanceSport Event
Boca Raton Resort & Club - Boca Raton, FL
Organizer(s) Paul Killick & Shirley Ballas
Phone (310) 200-7761 Fax (561) 828-2299
Mailing
PO Box 587
West Palm Beach, FL 33402
Email info@killickklassik.com
http://killickklassik.com

Aug 18 - 20, 2016
Cincinnati Ballroom Classic
Cincinnati, OH
Organizer(s) Mark Brock, Bill Sparks, and David Medeiros
Phone (248) 561-7711
Mailing
801 Polaris Parkway #417
Columbus, OH 43240
Email markbrock@comcast.net
http://cincybc.com

Aug 20, 2016
Massachusetts DanceSport Challenge
Melrose Memorial Hall - Melrose, MA
Organizer(s) Mark & Dawna Nocera
Phone (877) 883-8732 Fax (781) 932-6235
Mailing
17 Campbell Street
Woburn, MA 01801
Email dance@massdancesport.com
www.massdancesport.com

Aug 24 - 27, 2016
Capital Dancesport Championships
Hilton @ Mark Center - Alexandria, VA
Organizer(s) John DePalma & Marianne Nicole
Phone (203) 253-1654
Mailing
21266 Velino Lane
Estero, FL 33928
Email capdance@gmail.com
www.capitaldancesport.net

Aug 31 - Sep 4, 2016
Embassy Ballroom Championships
Hotel Irvine, Jamboree Road - Irvine, CA
Organizer(s) Brian, Kristi, Gary, and Jason McDonald
Phone (909) 570-9166 Fax (909) 570-9166
Mailing
PO Box 829
Calimesa, CA 92320
Email TelSpin@aol.com
www.embassyball.com



---
Notice!!
We have moved each week's schedule to separate pages to facilitate faster downloads
Please click on the link of your choice below.
Click Here
For Chicagoland Dance Schedule
(Week of 07/18 - 07/24)
Click Here
For Chicagoland Dance Schedule
(Week of 07/25 - 07/31) 2016
Click Here
For Chicagoland Dance Schedule
(Week of 08/01 - 08/07) 2016
Click Here
For Chicagoland Dance Schedule
(Week of 08/08 - 08/14)
Click Here
For Chicagoland Dance Schedule
(Week of 08/15 - 08/21)
North Shore Classes!!
New Location For Monday Classes



Bernard Weinger JCC
300 Revere Dr
Northbrook, IL 60062
Click here For Map

Monday June 6, 20 & 27, July 11 & 18
Note new schedule summer hours
6:30 - 7:30 pm Basic Swing $10.00 per person
7:30 - 8:30 pm Intermediate Swing $10.00 per person
No Classes on July 4
We have several Women in the Basic class without partners
If you are a man wishing to take the classes but do not have a partner,
you may just show up for the 6:45 class or call 847 757 2227 for more info
Monday August 1, 8, 15, 22 & 29
Note new schedule summer hours
6:30 - 7:30 pm Basic Rumba/Bolero $10.00 per person
7:30 - 8:30 pm Intermediate Rumba/Bolero $10.00 per person
No classes on July 25
Monday September 12, 19 & 26, October 10 & 31
6:30 - 7:30 pm Basic Cha Cha $10.00 per person
7:30 - 8:30 pm Intermediate Cha Cha $10.00 per person
No classes on September 5, October 3, 17 & 24
For more information call: (847) 757 2227
Or email: bob@BallroomChicago.com
New!!
Ballroom Dance Classes For Seniors
At The Levy Center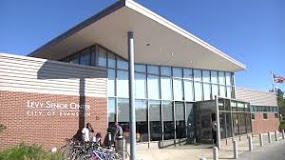 Thursdays, Sept. 8 - Oct. 20
2:30pm—4:00pm 534104A6
$70 for Levy Members / $85 for Non Members
This class will introduce you to ballroom dance fundamentals of waltz,
tango, foxtrot, rumba, cha cha and swing. Emphasis is given to hearing
music, translating into proper, healthy & safe movement, good partnering,
dance floor etiquette, and most importantly, joy and delight in moving to
music. Content will be tailored to the individuals present. This is a great
way to exercise! Class time will be provided for practice and personal
attention to each member. Classes will be taught by Bob Urbon, well
known instructor and promoter of ballroom dancing in the Chicagoland
area.
Levy Senior Center
300 Dodge Ave
Evanston, IL
847 448 8260

Bob & Penny's
New Trier Extension
Adult Continuing Education Classes
Watch Here For Fall/Winter Sessions
New Trier Extension
847.446.6600 fax: 847.446.6614
Now Accepting Registration At
www.newtrierextension.org
New!! Beginning April, 2016
Watch Here For Fall Sessions
Adlai E. Stevenson High School Community Education
1 Stevenson Drive
Lincolnshire, IL 60069

Questions? call 847 415 4145
www.d125.org/prep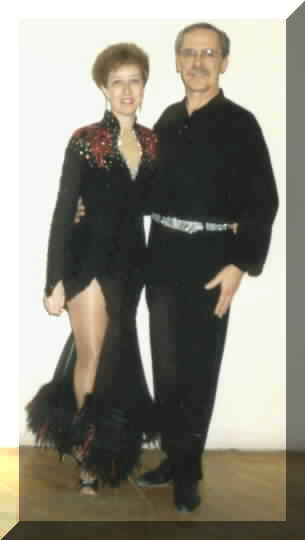 This Site Has Had Over 10,000,000 Visitors
Thanks For Stopping By!!
Happy Dancing!
Bob & Penny Urbon

Dancing This Week & Next in Northern Illinois
And Wisconsin

Notice: Due to the purchase of Dancers' Dateline by Pointer Marketing and a change in policy, we will no longer be able to use the information provided in their monthly newsletter on our web site, or in our weekly email updates for Northern Illinois & Wisconsin. We will continue to publish information sent to us by studios, schools and dance clubs in the area from sources other than Dancers Dateline.
You can receive monthly updates from Dancers Dateline by contacting them at the address, phone number or email listed below and subscribe to their newsletter.


Pointer Marketing
7019 State Road 144 N.
West Bend, WI 53090
Phone: (262) 338 8538 Fax: (262) 338 8584
Email: pointermarketing@sbcglobal.net
If you would like to receive email updates for Wisconsin only, drop us an email at bob@BallroomChicago.com with the words "Subscribe Wisconsin" as the subject.
If we've missed any events you feel should be posted here, please let us know about them.
Notice!!
We have moved each week's schedule to separate pages to facilitate faster downloads
Please click on the desired link below
Click Here
For Northern Illinois & Wisconsin Dance Schedule
(Week of 07/18 - 07/24
Click Here
For Northern Illinois & Wisconsin Dance Schedule
(Week of 07/25 - 07/31)
Click Here
For Northern Illinois & Wisconsin Dance Schedule
(Week of 08/01 - 08/07)
Click Here
For Northern Illinois & Wisconsin Dance Schedule
(Week of 08/08 - 08/14)
Click Here
For Northern Illinois & Wisconsin Dance Schedule
(Week of 08/15 - 08/21
Happy Dancing!
Bob & Penny Urbon
Copyright © Bob Urbon. All rights reserved